The Coronavirus has impacted nearly every facet of our daily lives. Huge changes have popped up in the travel industry and it has had to adapt to these new, unprecedented circumstances. With the vaccine on the horizon, it seems there is hope that many things will return back to 'normal'. However, it begs the question of whether some of these changes will remain permanently.
Massive Impact
It's no secret that Covid-19 has had a large, negative impact on the travel industry. An article written by Christopher Elliott for usatoday.com states, "It's difficult to understate the devastation of COVID-19. A recent study by the U.S. Travel Association projected a 45% decline in industry revenues. That translates into a $519 billion loss for the year – roughly nine times the impact of 9/11 on travel revenue. The article goes on to say, "2020 has been a year like no other," says Roger Block, president of Travel Leaders Network." The pandemic has put a halt on all types of international travel, changing the face and the mindset of travelers."
Health
Moving forward, there will likely always be more of an emphasis on health protocols for travelers. We've already seen a shift in booking/traveling practices which minimizes contact with airline staff. This is likely to continue because it has helped streamline many areas of the traveling process. There will likely be more of an emphasis on hygiene and sanitation for airlines, hotels and travelers alike. It will continue to be top concern for this industry. Many are also speculating that travel insurance will become a requirement as well.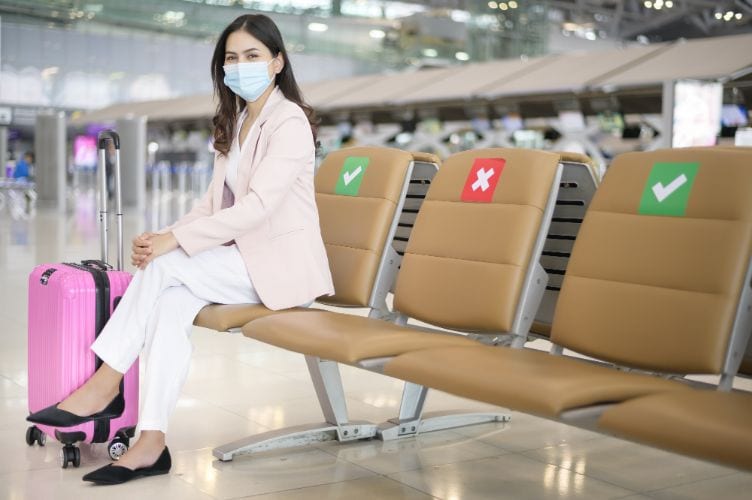 Smaller Accommodations
One of the biggest changes left in the wake of the pandemic has been travelers seeking alternative lodging. The increased desire to stay away from larger groups of people has led to a growing interest in Air BnB's. These more secluded lodging options are providing travelers with peace of mind. It provides them a great opportunity to limit unnecessary exposure.
Expenses
Another (unappealing) change coming due to the pandemic is an uptick in travel expenses. Unfortunately, this change does not just apply to international travel. You will notice the increase as you travel domestically as well. The above mentioned article also states, "The travel insurance site Squaremouth reports that spending on international trips is up 18% to an average of $4,343. And domestic trips are up 27% for an average trip cost of $3,513. Travelers are also making their reservations sooner: four months before their departure for international trips, or 50% further out than last year. Domestic travelers are planning trips 19% further out than last year, an average of 79 days before departure. Experts say these trends will stay with us for a long time."
There have been many changes in the travel industry due to the Coronavirus. While many will likely fade with time, there are a few that stand a great chance of sticking around for the long haul.