Hotel prices can fluctuate drastically depending on the time of the year as well as several other causes. In order to secure the best deals, it's important to understand the contributing factors.
Why Does It Happen?
Why would a completely average looking hotel room be reasonable one day and extremely overpriced the next? The answer has a lot to do with factors such as time of year, location, and room occupancy to name a few. An article written for priceonomics.com explains, "Hotels play a delicate balancing act with their pricing, aided by revenue management software. They need to predict when demand will be high, and just how richly they can price the room based on competition, local events, and people's vacation schedules. At the same time, during periods of lower demand, they need to make sure the prices are enticing enough that their rooms aren't sitting empty. The result is that prices are highly volatile and fluctuate dramatically by season." This means that in order to secure a great deal, you need to analyze the above mentioned factors about the location you're choosing to visit. Try to visit at off peak times, and expand your hotel searches to wider parameters in order to find prices you can get excited about.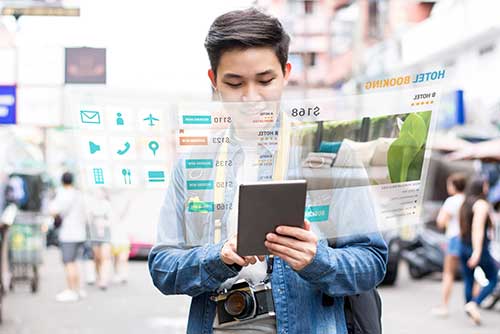 When Does It Happen?
When can you expect prices to skyrocket? It depends on external circumstances. One of the biggest factors remains which season you're attempting to travel. The above mentioned article also states, "The phenomenon of "jacking up the prices" in the summer is particularly important for cities that thrive as being a summer destination and then close up shop in the off season. Next, we look at the cities that raise their prices the most in summer months. For East coast beach towns like Myrtle Beach, Ocean City and Newport, it's feast in the summer and then famine in in the winter. Interestingly, some cities have the opposite pricing dynamic. They're much cheaper in the summer than in the winter, usually because they're oppressively hot in the summer, and pleasant the rest of the year."
How to Secure a Good Deal
If you're looking for ways to secure the best deals on hotel rooms, skyscanner.com has a list of things you can do. They recommend you compare prices across multiple booking platforms. Additionally, you should be checking back frequently to take advantage of any sales, hotel deals or discounts. Join a hotel rewards program to earn discounts and free rooms over time and don't hesitate to ask for a free room upgrade. The worst they can do is say no! Lastly, when traveling abroad, seek out all inclusive resorts. These small actions can help you save some money on your travel expenses.
When you understand the reasons behind the fluctuation of hotel pricing, you will have a much easier time finding great prices. Keep these tips in mind and use them to your benefit next time you travel.