More than four months into the Covid-19 pandemic, people are ready to resume their travel plans. Many countries have been able to successfully reduce the number of Coronavirus cases and have begun to open up their borders to tourists. The following are a few destinations that are accepting visitors.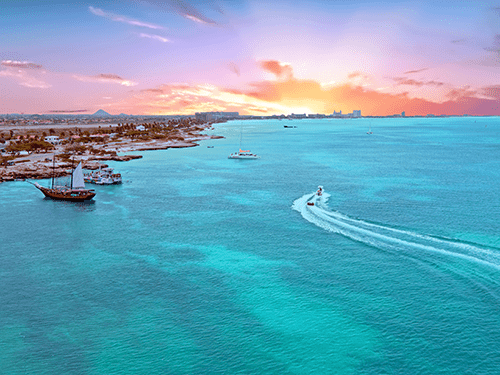 Aruba
If you're desperately seeking a tropical vacation, Aruba has what you need. With only a couple health/safety requirements, you can be on your way there in no time. An article written by Alison Fox for travelandleisure.com states, "Aruba started welcoming U.S. Visitors to its turquoise waters on July 10, but travelers coming from certain states are required to upload a negative COVID-19 test online taken within 72 hours before their flight. The test has to be uploaded at least 12 hours before departing, according to the Aruba Tourism Authority."
St. Lucia
This beautiful destination is another great solution to your Wanderlust. St. Lucia has some additional requirements for those traveling as well. The above mentioned article elaborates by saying, "Saint Lucia reopened to international tourists on June 4. On July 9, the nation started requiring travelers to obtain a negative COVID-19 test within seven days before their arrival. Travelers also have to complete a pre-arrival registration form and undergo a temperature check upon arrival. Saint Lucia has implemented a COVID-19 certificate for hotels, requiring them to meet more than a dozen criteria for sanitization protocols, social distancing, and more."
Serbia
Serbia is home to some of the best wine regions in Europe. While this country is one of the lesser known gems of Europe, it has been completely reopened to tourists. This may be the perfect opportunity to experience it! Masks are required in all indoor establishments and outdoors when six feet of social distancing cannot be adhered to.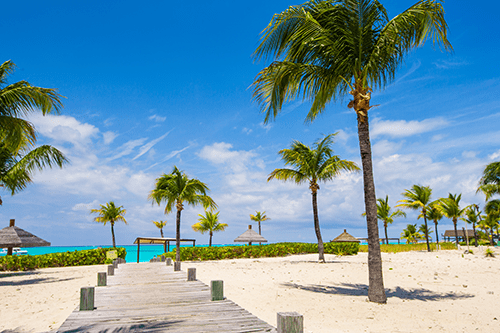 Turks and Caicos
This British owned territory opened up its forty islands for international travel on July 22nd. However, in order to enjoy a vacation here all travelers must present a negative Covid test taken at least five days before travel. Additionally, the Minister of Tourism requires a health screening questionnaire be filled out as well as insurance purchased that includes medevac.
United Arab Emirates
If you've ever wanted to travel to the UAE, now is the time! Alison Fox also states, "Dubai, in the United Arab Emirates, allowed foreign tourists to return to the bustling city starting July 7, requiring visitors to download the city's COVID-19 DXB app and register. Tourists will have to either arrive with a negative COVID-19 test taken no more than four days before departure or get tested at the airport upon arrival, according to the government." These few requirements are worth it in order to experience the beauty of places like Dubai.
As many countries begin to cautiously open up, its important to respect the new safety regulations. This is the key to an increased ability to travel. In the meantime, you can enjoy the places that are currently open.