The ability to travel may be limited right now; however, that doesn't mean you can't enjoy the beauty of other countries. Finding a movie that showcases exotic locations is an easy way to soothe your wanderlust. Check out the following amazing travel films.
The Secret Life of Walter Mitty
The Secret Life of Walter Mitty tells the story of a man who feels unworthy in his ordinary life. This causes him to escape reality through daydreaming quite a bit. In each daydream, he always casts himself in the role of the hero. As the movie progresses, he gets an incredible opportunity through his job that allows him do some traveling. His journey through the beautiful countries of Greenland and Iceland will make you want to travel there ASAP.
The Bucket List
When two strangers meet in an unexpected way, they find themselves discussing everything they want to do before they die. Feeling a need for adventure, they decide to travel together to check things off their 'bucket lists'. This movie was filmed in India, China, Egypt, Tanzania, France and the United States. It's a heartwarming story that will help you find inspiration for where you should travel next.
Crazy Rich Asians
This film does an incredible job about showcasing some of Asia's most beautiful sights. It follows a couple as they travel to Asia for a wedding. Rachel (the female protagonist) is unaware how rich her boyfriends family is. She discovers the extent of their wealth and much more as they travel to various locations within the country. This movie was filmed at locations in Kuala Lumpur, Langkawi and Penang, Malaysia, and in Singapore.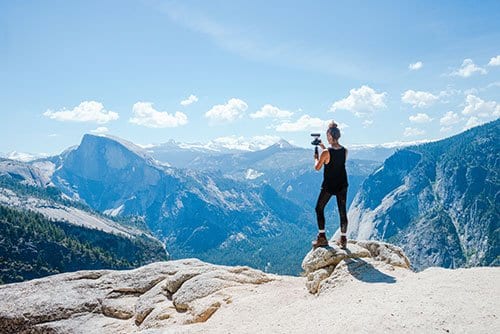 Eat Pray Love
Eat, Pray, Love follows a divorcee (Liz) as she attempts to rediscover herself and her passions. After much thought, she decided to take a year long journey to do so. Starting in Italy, she makes her way to India, and finally winds up in Bali. Her experiences in Italy showcase what it's like to order and eat in numerous Italian restaurants and cities. In India, the film documents what it's like to work in an Ashram. Finally, her trip to Bali showcases the beauty of the country. The towns, waterfronts and shops/homes of people who live there are on full display. You'll enjoy three beautiful locations in one movie with this film.
Best Exotic Marigold Hotel
As a couple of elderly British folks make arrangements to live out their retirements in India, they realize their new home doesn't quite live up to their expectations. As they work to make improvements on both the hotel and their personal lives, they simultaneously enjoy the culture and scenery of India. If you've ever wanted to travel here, this movie can give you a glimpse on what a trip would be like.
While many travel plans have been put on hold, your ability to enjoy other countries has not. Take a cinematic adventure to an exotic location through your favorite travel film.