When I travel for my job, long work hours and limited knowledge of the area can sometimes keep me from exploring as much as I'd like to. So, while I may be in a state I've never visited, I don't get to see the sites. Recently, I got a suggestion from a coworker to check out the closest state or national parks and that advice has changed my attitude toward these work trips. I'm finally having some fun and getting tourist pictures worthy of posting on social media.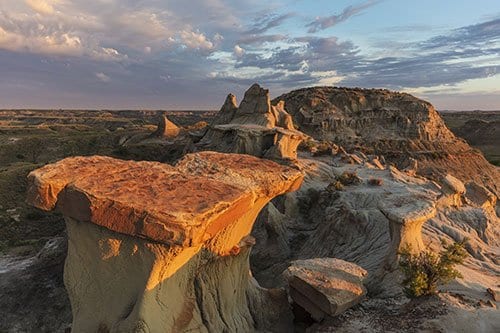 At a Glance
According to this list of state park facts, the United States has over 8,500 state parks to choose from and more than 14,000 hiking trails. In addition to that, National Park Foundation says there are "419 national park sites in the United States. They span across more than 84 million acres in each state and extend into the territories, including parks in Puerto Rico, the Virgin Islands, American Samoa, and Guam." So, no matter where your work takes you, there's bound to be a state or national park nearby.
Water Scenes
You might want to pack a bikini and ditch work early if you're heading near one of the destinations listed here. At Cape Lookout National Seashore in North Carolina you can check out a light house and go horse watching, among other fun activities. Myrtle Beach State Park in South Carolina offers two hiking trails and bingo. If you're headed to a state that isn't by the ocean, you still may be able to enjoy a nice beach. Sleeping Bear Dunes in Michigan was named the "Most Beautiful Place in America" on ABC's Good Morning America. "In spring, summer and fall, swim and picnic at sugar sand beaches; canoe, kayak or tube on crystal-clear streams."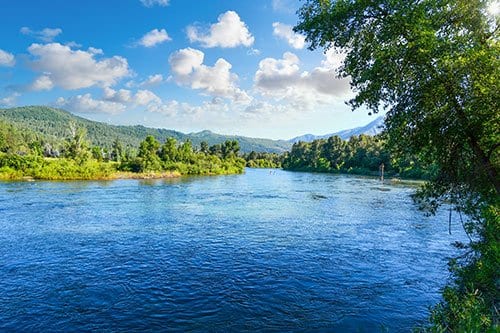 History
If you're a history buff, you may be pleasantly surprised to find out that every state has an assortment of historical state parks and sites to visit. Nebraska has 9 historical state parks, including Ashfall Fossil Beds State Historical Park. According to Nebraska's website, "Nearly 12 million years ago, volcanic ash engulfed this ancient watering hole, entombing innumerable animals. National Geographic has called it the Pompeii of prehistoric animals." Traveler's Rest State Historic Site in Georgia lets you take a self-guided tour around a building that was constructed in the 1800s. That state is chock full of historical parks and sites.
The Great Outdoors
If you want to skip the conference hotel and stay on site, our parks system often has cabin rentals or even allow camping if you're really into the outdoors experience. If you're going to be near Yellowstone, you can stay at one of their 2,000 camping sites, or better yet, petition your work to put you and your colleagues up in their lodges. Steinaker State Park in Utah offers minimalist cabins at their camp sites.
Visiting State and National Parks doesn't take a lot of planning on my part. A quick internet search shows me what's nearby. It's a quick, convenient way to have some fun when I'm in unfamiliar territory.