As the cold weather sets in you may find yourself panicking. Maybe you didn't get to enjoy your summer to the fullest, or maybe you were hoping to squeeze in one more vacation before it gets chilly. Lucky for you, no matter what the weather looks like, there are a few destinations within the U.S. you can visit that will still offer sunshine and beaches. Here are some places you can travel without even needing a passport.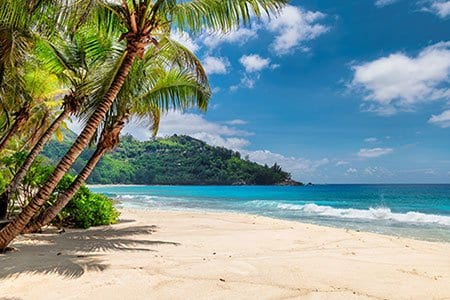 San Juan, Puerto Rico
Did you know that you don't need a passport to visit Puerto Rico? This beautiful country is just a three and a half hour flight from Miami or a four hour flight from Orlando. The rebuilding that has happened since Hurricane Maria struck in 2017 has been immense. There are over 200 activities available to tourists should you decide to plan a trip. Visitors will also enjoy beautiful beaches as well as a large display of 16th century colonial buildings. It's a perfect getaway for both beach and history lovers alike.
Hanalei, Kaua'i, Hawaii
Hawaii in general is known for it's beautiful weather year round. An article wrtitten by Beth Collins for budgettravel.com mentions, "Kaua'i has managed to stay a little more under the radar than other Hawaiian islands, and that's what makes it so appealing. Hanalei, on the North Shore, is as close to magical as a town can get – lush green mountains, fields of taro, and rainbows on a daily basis. The horseshoe-shaped, secluded Hanalei Bay is the best beach for swimming and lounging on the golden sand, but if you want to get out on the water." Collins also goes on to mention there are a plethora of outdoor activities you can enjoy such as snorkeling, sea cave exploration as well as hikes you can venture out on.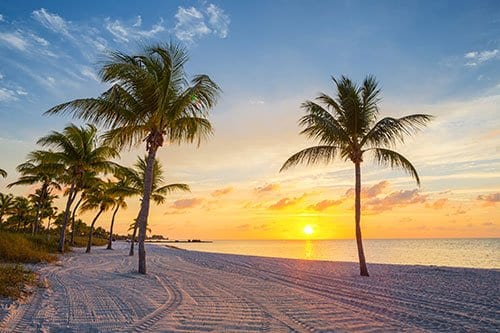 Grand Isle, Louisiana
This barrier island off the Gulf Coast is usually slammed with visitors in the summer. However, it shrinks back down to its normal population size every winter (about 1600 residents). This is an ideal vacation spot for those who love to fish. The waters boast over 200 species of fish and the weather is warm enough to sunbathe. You can enjoy delicious fresh seafood at most local restaurants and experience a quality vacation without the crowds. If you feel you might get a little stir crazy, keep in mind New Orleans is only a two hour car ride away. Feel free to spend a few days exploring the beautiful state of Louisiana.
Just because summer is coming to an end, doesn't mean you can't continue to enjoy warm weather and beach vacations. The best thing you can do is give yourself options. Traveling to destinations within the United States help make the most out of your time and money. Have fun exploring some hidden gems in this beautiful country and all they have to offer.