Trips and vacations cost enough as is, what if you could save money on your dining experiences and restaurants while you're there? It's not too good to be true if you only know where to look. Here are a few ways to save while you kick back and relax – leave the work to someone else!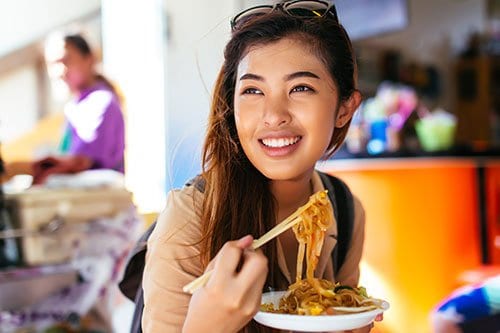 Befriend the Concierge
Make them your best friend way before you check into the hotel. Establish a relationship with them beforehand – they'll already know your name and will be excited to meet you. Concierges love finding deals and little nuggets of untapped resources in their city. Use them to find you restaurant coupons, deals and steals. Hotels sometimes partner with local restaurants and eateries to attract more business – just ask the concierge!
Checking In, Checking it Out
When you check into your hotel, ask the front desk for any special events or deals happening in the city. The front desk is another great resource for the local pulse of the neighborhood. Also check with them to see if your booking includes any meals or breakfast – definitely don't pass up a free opportunity!
Keep your Eyes Open
When traveling around the city, keep your eyes open for local restaurants trying to draw in tourist business. They will sometimes offer specials to travelers. If there is a local restaurant you are interested in, check their website before going, they could offer a deal you'd miss otherwise.
Be a Local, Not a Tourist
On the flip side, sometimes restaurants will bump up their prices because they are in a tourist city.  Ask local shop owners where to eat or venture a little off the beaten path for where the locals go.  The prices are usually better, and the food is as well.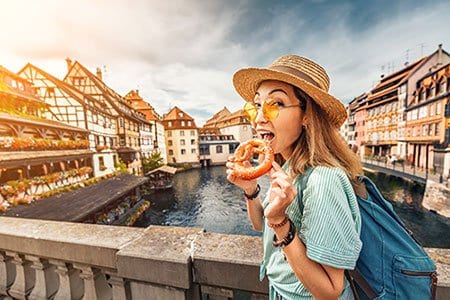 Snacking Around
There can be so much to take in when in a new city. If you like being able to try it all, think about snacking around the city instead of splurging on one big meal. Find out what your destination is known for before you go and seek it out when you get there! Eating small little meals will fill you up and you get variety at the same time at a price your wallet can handle.
Have fun touring your new temporary home by asking around and searching out the best deals for you. Spend more time and less money enjoying your trip with a few of these ideas.