For those who love the snow and winter wonderland views, now is your time to rejoice and relish in the chill. For those who are living in the absolute cold nightmare that winter can be for non-winter lovers, take a mental break and think about beach weather and the sun that usually accompanies those oh-so-sweet waves. We can help that process by providing a list of beaches that aren't necessarily the most famous, but are certainly worth a visit.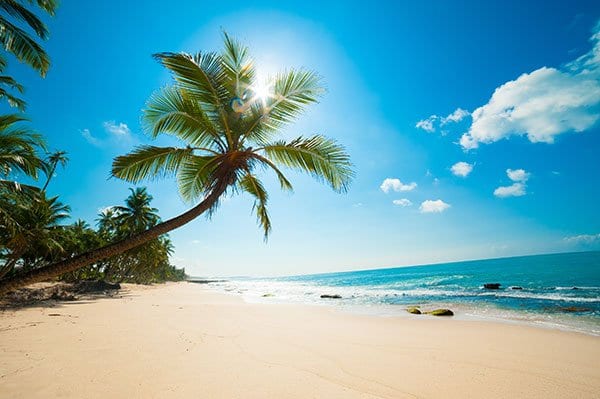 Diani Beach | Kwale County, Kenya
This beach is a resort town 30 km away from Mombasa and serves as a haven away from the stereotypical city life. What's best about Diani Beach is not only do you have a beautiful white-sand beach, but you're also close to the Kaya Kinondo Sacred Forest and caves nestled around Diani Beach. This blog post on One Step 4ward even details a three day itinerary of suggested sights to visit around the beach. Sights include the Colobus Conservation, which not only gives you the chance to see native animals but also allows you the opportunity to learn about the history of the animals and the Conservation from a guide. For our more adventurous folks, there's also the exciting — and slightly costly — option of kite surfing. This page on wikivoyage also delves into transportation, accommodation and food, so be sure to check out some suggestions before heading over!
Silent Beach | Sri Lanka
For those looking for more of a quiet beach visit without all the crowds, Silent Beach, also known as Amanwella Beach just might be for you. There isn't much aside from the beach itself, but the beach is certainly stunning with crystal clear water that meets white sand that meets rows of palm trees. Talk about picture-perfect. It is a bit hard to find, but locals and tuk-tuk drivers from Tangalle should be able to get you there, according to this blog post on Go Travel Your World.
Amanohashidate Sandbar | Kyoto, Japan
While not technically a beach, the Amanohashidate Sandbar is surrounded by mountains and is considered one of Japan's three most scenic views. Aside from staring in awe at the beach from the surrounding mountains and playing along the water, there are also attractions nearby for visitors, such as the Nariaji Temple and Kono Shrine, as suggested from this post on Japan-Guide.com. This post by JB and Renée Macatulad on Will Fly For Food walks through the itinerary they had and includes travel instructions from Kyoto or Osaka.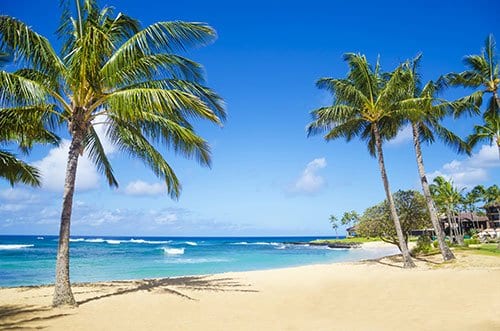 Koekohe Beach | New Zealand
The Koekohe Beach is also known for the Moeraki Boulders, which are "concretions exposed through shoreline erosion from coastal cliffs," as explained in the page dedicated to the Moeraki Boulders. These boulders are roughly 60 million years old and provide a fantastic backdrop for our photographers out there. To get updated UV indexes, temperatures and average water temp, head over to World Beach Guide's page on Koekohe Beach. This blog post on Baker Packer Guide also includes more facts about the Moeraki Boulders and suggestions on what other attractions to visit in the area.
Playa del Amor (Hidden Beach) | Mexico
This beach is housed on Mexico's Marieta Islands inside a crater, making it invisible from the outside and hence giving it the name of a hidden beach. The beach has risen in popularity, and so it's possible to book a day excursion. Be prepared to put in some work to get there, though, as the only way to get to the hidden beach is to swim or kayak, and this post on Travel Blog Portal goes into more detail.
There are endless natural wonders of the world to discover, beaches being a well-loved category. It's no surprise that there are countless lists of recommended beaches, such as The Guardian's list of 50 beaches chosen by their own readers and Conde Nast Traveler's list of 24 island beachers. Harper's Bazaar also has their own list of 40 beaches to visit, so there are plenty of options out there. Happy travels, and may you find yourself on a sun-kissed beach soon!