Road trips are the original relaxing vacation for Americans. Milliennials have reclaimed that tranquil rite of passage and are sharing their information via different apps that help all road trippers unite. Download these helpful apps and connect with like minded travelers!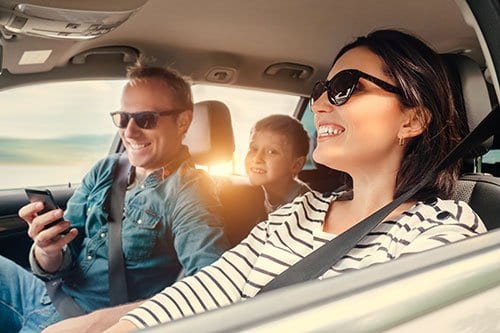 The Route
First, plan your road trip using the site roadtrippers. It is a goldmine of information, filled with useful ways to connect with other road tripping travelers, weird and offbeat destinations, and road trip suggestions based on your location and sight viewing preferences. If you have a destination in mind, this site can help you find fun local events or beautiful scenery along the way. Another similar app is the outbound which advertises that they can help you found "amazing travel adventures". Use them both and you won't miss out!
Local Food
We all know the chain restaurants and the food they offer. Road trips are all about the experience and being adventurous. Try something new at a local joint! Use the app Momondo and click "near me tonight" to generate a list of local eateries and restaurants. The menus for local restaurants isn't often online, but it's usually a step above the usual burger. They'll have their own claims to fame and often contests to eat a large portion of something to win the meal. If you're up for a challenge, that is!
Gas
Download Gas Buddy before your trip and it will estimate how much you should plan to spend on gas. Keep it on your phone and once you get to a half tank of gas, start checking where the closest places to gas up will be. Often, if you have a membership to a gas station chain, your best deal will be there. Big box stores and even grocery stores will offer higher discount to their loyal customers.
Sleeping
If you don't have hotels or an Airbnb booked, the app HotelTonight specializes in finding last minute hotel room availability. All the listed hotels are peer rated and are categorized as solid, hip, or luxe. The only snag is you can't pick your room type, so you might end up with two doubles. You can't have it all! If you have access to the internet, hipcamp.com has no app, but is like Airbnb for camping. Popular camping sites fill up quickly during holidays and the summer months. On this site, locals sign up and allow you to park your camper, or pitch a tent on their land. It makes for a great opportunity to meet people and save a lot of money!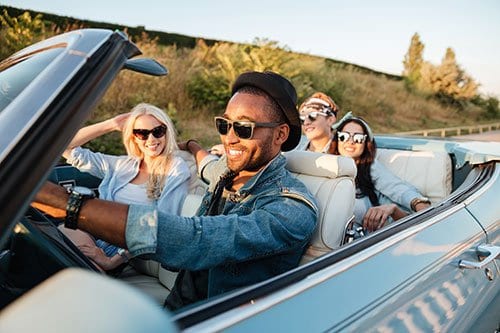 Travel Crew
Who you choose to enjoy this journey with is important. You're stuck together. Consider wisely. And bring plenty of snacks, otherwise somebody might get hangry!
With the apps and technology we have these days, road trips can be just as luxurious and relaxing as a five star getaway. It's all about embracing the unexpected and allowing for a spontaneous journey. Road trips are an adventure!