Many all-inclusive resorts cater to couples or those without children. The activities are aimed at adults, which leave parents, making the difficult decision to not take their children with them on vacation. The C Lazy U Ranch has everything that you could want for your family mountain vacation, and at one great price.
Dining
Feeding a large family while traveling can break the bank, each meal can cost a small fortune. Leading parents to choose fast food or less appetizing restaurants to try and save some money. At The C Lazy U Ranch, you will be eating gourmet food. Created by a chef that has worked in top of the line restaurants, like the Trumps. The reviews left for the food will make your mouth water. With the price of all your meals included, you can eat all you want without worrying about the cost.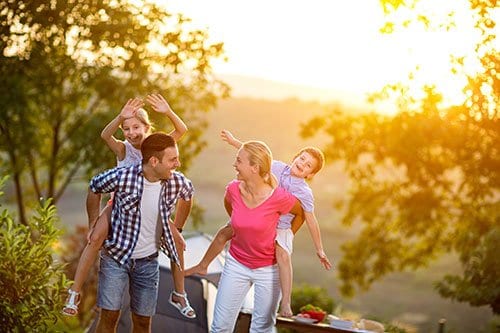 Activities
When listing what activities there are to do, it may be easier to list what they do not have? All your horseback riding dreams will come true. You can even learn to move cattle if you want. They have trails, everything from hiking, biking, and ATV riding is possible. If you enjoy shooting, you can do that along with archery and hatchet throwing. Rope courses and zip lining are also a fun outing for the family. There is a lake to enjoy with all the usual activities. The winter months are not left out at the C Lazy U Ranch. The snow opens even more opportunities. Skating on the frozen lake or snowshoeing through the trails. Skiing and tubing or even snowmobiling is available. If you can dream it up, they have it!
The Kids Program
Family time and relaxation are the main objectives of going on a vacation. The only problem is that relaxation is not always what parents get when traveling with kids. The C Lazy U Ranch has thought of everything and has a solution. They have a kids program with counselors to supervise every age group during the day's activities if parents need to take a little time out at the spa. Parents can enjoy some one on one time, knowing that their kids are having fun and being kept safe.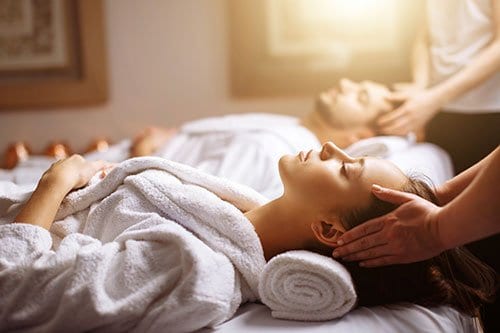 Spa
The C Lazy U Ranch can be misleading. They have all the perks of any other resort. Spend a few days enjoying all the Colorado mountains have to offer. Before you head back to civilization, remember to pamper yourself. After visiting the spa, relax as a family by jumping in the pool or hot tub after a long day of fun.
Cabins
At The C Lazy U Ranch, you won't have to worry about your neighbors keeping you up. Every family can book a cabin that fits their needs. These are not your hotel-style rooms. Each cabin has space around it for your family to enjoy, along with will all the amenities you could need.
Don't wait to book your next family adventure at The C Lazy U Ranch.