Traveling for business and traveling for fun are not packed for the same way. Your priorities are not the same. Some things can be beneficial in making a business trip run smoother. Check out these gadgets.
Vago Travel Compressor
Carry on suitcase guidelines seem to be shrinking. Their goal is to make it so inconvenient that we have to pay to check a bag. No matter how strategically you pack, chances are you are struggling to make everything fit. Then you have to repack it the same way to get home. The Vago Travel Compressor is a fantastic tool that can save us 50% of space in our suitcases. The Vago does not take a lot of space itself, making it a perfect travel tool. Not being able to take it with you would make it impossible to get everything to fit for the return trip.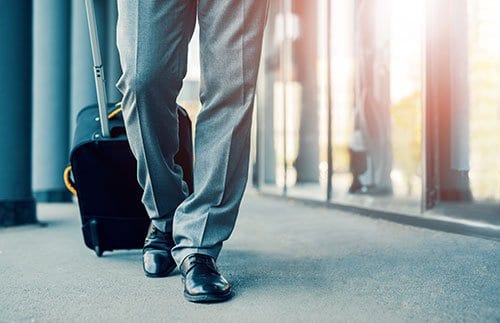 Travel Sheets
Traveling for business means that your employer is paying for your lodging. They are looking for a deal, not the best possible option. Good sheets can make the difference between a sleepless night and a refreshing night's sleep. An excellent hack that every traveler needs is travel sheets. The Brave Era travel sheets are a great option. Not only are they hypoallergenic and bug resistant, but they are compact and weigh less than 6 oz. Easily packed inside your suitcase and not use up to much space. Using these, you will be guaranteed to look well-rested for your business meetings.
Steamfast
Even if you are an expert at folding clothes, they will need to be pressed after a trip in a suitcase. You can't show up to your meetings in wrinkled clothing. Not every hotel offers dry cleaning or provides irons. The Steamfast is am excellent option to guarantee you are never caught off guard. It is the smallest iron available and comes with dual voltage in case your travels take you overseas. Not only does its small size make it easily stored in your suitcase, but it also means it can quickly iron out wrinkles in pockets and pleats. Reaching spots that are difficult for standard-sized irons. It may become your favorite iron for travel and home use.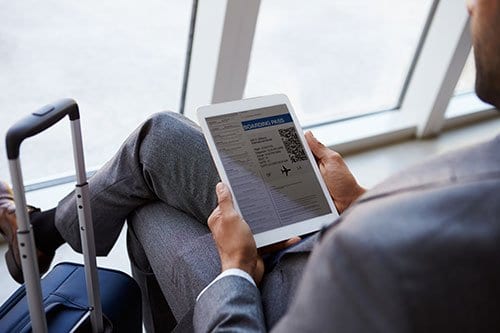 Skyroam Solis
Is the internet essential to your job? Chances are you need the internet for at least part of your job. Traveling means trying to find a place to connect and then fighting with weak signals. The Skyroam Solis is the answer to this problem. No monthly charge is associated with this device. You only pay for it when you use it. Get WiFi wherever you are, they have coverage in 130 countries. Not only will it keep you connected with reliable WiFi, but it also doubles as a power source. Charge your phone on-the-go with the Skyroan Solis. Traveling with friends or family, up to five devices can be connected at once. The gadget is perfect for business trips and family vacations.
Don't leave on your next trip without checking out these gadgets.