One of the biggest expenses while traveling is renting a car. Extra fees, confusing contracts, not to mention higher prices based on your age. If Uber isn't an option, what's your next cheapest choice? We've gathered a few easy ways to keep your cash in your wallet and still drive around in style on your well-deserved vacation.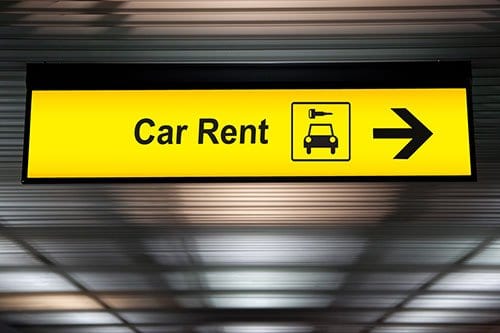 Discounts
Look online for last minute specials or holiday promotions. or join an email list to score coupons! Take full advantage of any employee discounts you may be eligible for, including military discounts. If you are part of a club like AAA or a membership store like Costco, ask or look into their discounts as well. If you become a frequent renter for one company there are perks and better coupons that are sent to you. Loyalty matters!
Extras
Did you know some air miles can be cashed in for car rentals? Check your plan before your trip! Upgrade at the counter! Simply ask if they'd be willing to rent any larger cars for the same price. The worst they can say is no. Depending on the company's bookings, they often need the smaller vehicles for future bookings and regulars. Luxury cars or large passenger vehicles are booked less than mid-size cars, so it doesn't hurt to ask! Save money on prepay fuel plans and just opt to refill the gas tank before returning your rental car. Read here for more ideas on how to save when renting a car, like renting via Turo: like an AirBNB, but for cars!
Insurance
Choosing to be fully covered by your rental company seems like the responsible thing to do. But often, you end up paying double without knowing it! Regular full coverage car insurance policies usually cover a rental as well. Always call and check you policy ahead of time. Sometimes the insurance company just needs to know that you plan to rent and they will insure you for that time frame. Some credit card companies, like Visa or Mastercard, will pay your deductible. Check out this article to learn more about which cards offer this service. If you plan ahead accordingly, you can decline the rental insurance and all those fees.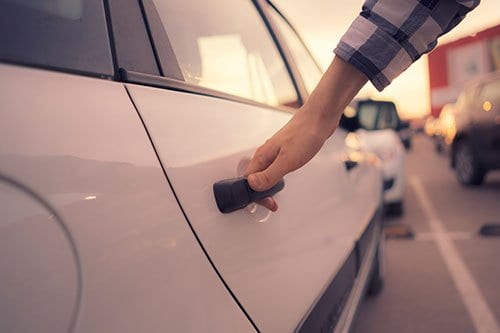 Rent and Return on Schedule
Many rental places have steep fees associated with returning a car even an hour later than check in. Usually it's an additional day charged. Some car rentals are cheaper if you rent for longer, but don't advertise their "early return fee" for bringing the car back ahead of schedule. If your schedule changes, call and ask what fees might be related to the change in your timeframe. Sometimes paying the late fee is the better choice.
Location, Location, Location
Rent away from the airport! It is certainly the easiest location to rent from, but the airport is often going to be 10-30% higher priced. The airport kiosks often charge a concession fee, so it could be worth your while to take a bus a little further out.
Renting a car gives you the luxury of traveling without constraints. Be careful of hidden fees, plan in advance, and use your charming manner to get the best deal!