Connecting on every level is an essential part of being a couple. Finding a dream location to be alone can be a hassle. Look no further than the Likuliku Lagoon Resort. They have mastered creating the perfect environment for a couple to relax and reconnect.
All-Inclusive
An all-inclusive resort takes the stress out of planning and budgeting out for all the individual activities that you want to participate in while traveling. With one price covering the place to stay, main meals and activities. Finding a restaurant in your price range while on vacation can be difficult. With meals included, they will always be the perfect price. The only thing not covered would be your choice of beverage.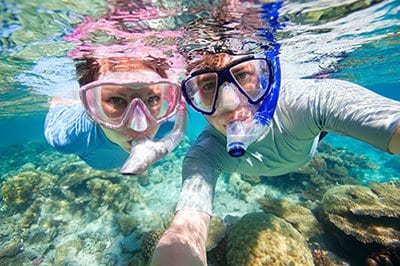 Water Activities
If you love being in the water, this is the perfect place for you. Snorkeling is impressive in the crystal clear blue waters that surround the island. You can easily see the coral reefs and the beautiful tropical fish that live there. Diving is also available for those that are certified. Taking a boat out a bit, you can dive with the dolphins, manta rays, turtle and a range sizeable pelagic fish. These will be views not found in many other places.
Above Water Activities
Fishing is not allowed off the island, but they do have boat trips available to take you to waters that are available for you to fish. Jet Ski's can be another fun way to explore the waters around the resort. The more daring may be up for parasailing. If you are looking for a more romantic view of the ocean, try the sunset cruise. Nothing is more romantic than watching the sun go down into the sea while listening to a Likuliku serenade.
On Land Activities
Take a Village Trip to see the way the indigenous people live in the local villages. If you happen to be there on a Sunday, the villagers welcome everyone into their traditional Fijian church services. The magnificent voices of the Fijian choir are something that you will never forget. Friday nights, the staff will thrill everyone by performing the Meke and Lovo, which means dance and earth oven feast. Dinner and a show of their traditional stories in the form of dancing and singing.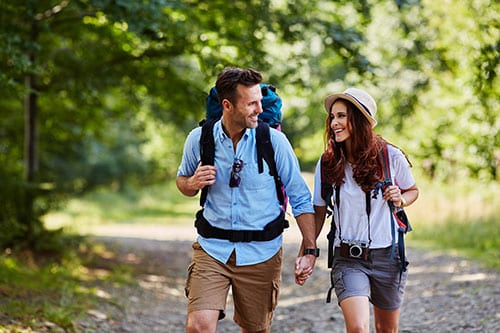 Alone Time
There are many walking trails all over the island just waiting to be explored. A hike awaits every couple's ability, whether you need a short walk or an all-day hike. Another exciting option is a visit to honeymoon island. It is an uninhabited island only a short fifteen minutes boat ride away. It is a protected nature reserve. The only access to it is by invitation. Ensuring that if you are lucky enough to go, you will be the only ones on the island. What is more romantic than a private island?
Whether you are a new couple looking to further your relationship or a couple that has been married for over a decade, a vacation to the Likuliku Lagoon Resort is what you need.