Whether it is taking a long awaited family vacation or traveling the world like you always planned there are so many opportunities out there waiting for you, do not let finances hold you back. Of course that trip of a life time costs a lot of money; however, if you plan ahead and start a budget you will have the money for your trip in no time. Here are some options and things to think of, if have an upcoming trip planned.
Travel loans
Banks and other lending institutions will give short term loans similar to that of car loans, for vacations and trips. These loans are not always as easy to obtain as your usual vehicle and home loans due to not the bank not holding collateral. This will usually require you to have a very good credit score.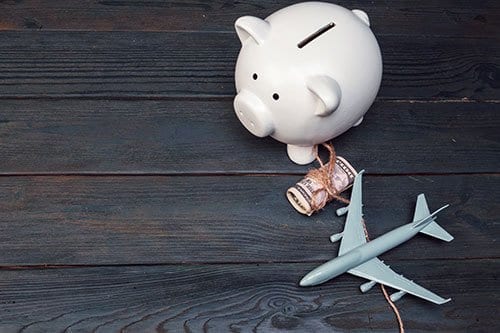 Package deals
Buying package deals for your vacation, like resorts (which often come all inclusive) or purchasing the excursions you wish to do on your trip and rental car through the hotel you are staying at allow you to keep your vacation expenses from multiplying on your credit card. Hotel and resorts often require something close to 25% down and let you pay the rest at a later time before your trip. This allows you to have time to budget and pay those expenses off when you save up enough money, instead of having to pay interest by putting it on your card. Obviously the earlier you plan your trip the better, if you go this route, as it gives you more time to pay down your balance instead of letting the charge sit on your credit card.
Having spending money in your pocket
It's always important to have some sort of spending money in your pocket for food, shopping, unplanned activities, and of course in case an emergency happens. When you are away from home "cash is king." Cash is accepted pretty much everywhere and you do not have to worry about it getting denied. Of course the cash in your pocket most likely will not cover everything. It is important to notify your financial institutions before you leave on vacation so they do not put a hold on your card for suspicious purchases when you use your card away from your home town. Following the same logic it would be a good idea to have at least two cards in case your primary credit card "forgot" about the trip you told them about and puts a hold on your card anyways. If you are traveling out of country it would be a good idea to look into the exchange rate along with getting a credit card that does not charge a foreign transaction fee.
Undoubtedly vacations can be expensive and stressful to plan; however, they are absolutely doable and worth it. The sooner you plan the trip and start your budget the easier going financially it will be.