Booking your vacation can be the most stressful part. With so many price differences and websites to look at it can be hard to know if you're getting the best deal. Here are a few ways to save money when you are booking your vacation.
Groupon
Groupon is commonly known for their deals on things to do locally; but did you know that Groupon also offers amazing traveling deals. They have packages that can include your flight, transportation around the location, tour guides, hotels, and some meals. You simply type in where you want to go and an offer will pop up giving you the details of what is included and the itinerary. Of course the deals are always changing and are subject to availability but it is worth a shot to take a look. Although most deals are not all inclusive, they come very close to it.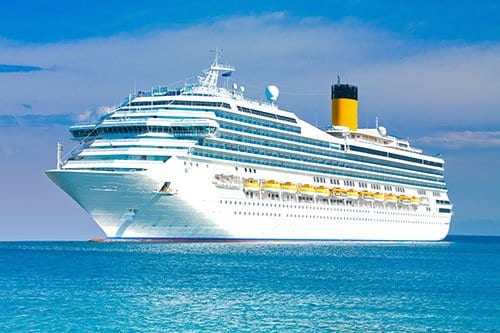 All-inclusive Cruises and Resorts
There are a few all-inclusive vacations you can book. The most commonly know is taking a cruise. There are quite a few cruise lines you can book through and each one gives a different experience while going to different locations. They all have exciting activities to do while on board along with other entertainment, like shows or concerts available on the ship. Most of the time all of your meals are included, and you can purchase drink packages that allow you to have unlimited soft drinks and alcoholic beverages throughout your stay. If being on a ship makes you sea sick, try an all-inclusive resort. You can find them on travel sites like TripAdvisor. All you have to do is put in where you want to go. Most of the time the all-inclusive packages do not include the flight there so you have to take that into consideration when booking. There are a ton of tropical all-inclusive resorts and depending on the location, the best time to go to them is in the winter months. Sometimes it's even cheaper during those months, so not only do you get a break from the harsh winter months but your wallet gets a break too. Another tip for all-inclusive packages that are not tropical, as sometimes they are harder to find, you can simply google, "all-inclusive resorts to (the location you have in mind)."
Early, Late and Nightly Discounts
If you already know where you want to go, check the website or call the helpline before you book to see if there are any discounts available before you put money down. A lot of times there are discounts for booking early in advance, or if you stay a certain amount of nights you get an additional night free. There are also sometimes discounts for last minute booking because they want to fill up the resort or rooms. Those are a little more risky to rely on but if you can find it and be able to get up and go, they can be the best savings.
Now that you have a couple ideas of where to look for vacation deals, you can spend more time vacationing and less time savings searching.