Saving for a vacation can be fun and exciting. Choosing a destination, making plans, and awaiting the big day is all part of the fun. During all the planning, we are prepared for the expenses of the trip, but it can be such a bummer when the reality of flight costs sets in. So how can we get the most for our money when booking flights? Here are 6 tips to help get started on finding the cheapest flights.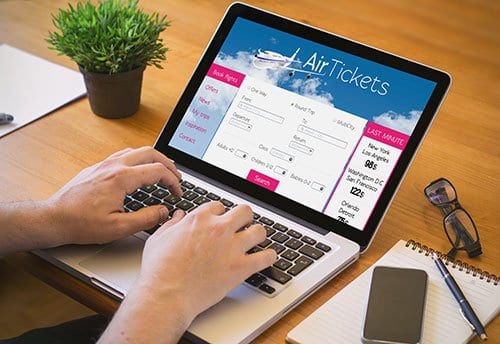 1. Hide Your History
Often when looking for a flight we will continue to visit sites over and over, thinking that if we keep watch we will find a better deal. The opposite is actually true. Booking sites keep track of search history and each time you return the prices will go up. To avoid this you can use Google Chrome's Incognito Window. It hides your history and hopefully you will be able to find cheaper flights.
2. Use the Best Flight Search Engines
STA Travel is a great site for those under the age of 26, or a full time student. This site is all about helping students and youth travel with the best deals possible.
Skyscanner and Google Flights are two great search engines that compare flights from multiple booking sites so you don't have to go to each booking site individually. Generally, the lowest priced flight will be shown at the top. But you can manage your flight priorities as well, for example, non-stop flights, shortest layovers, time, etc.
3. Book Early
Sometimes there are last minute deals and we get lucky, but more often booking in advance guarantees you a better deal. Here are the general rules: for a long haul flight it is recommended to book three to five months ahead of time and for domestic flights it is suggested to book two months in advance.
This can also change depending on the airline. It is always good to know your airline. Some airlines offer a certain amount of low fare tickets and then once they are gone the prices jump way up. If this is the case than it would be best to book your flight way in advance.
4. Get a Miles Rewards Credit Card
We all have credit cards anyway, so if it is feasible than why not get a credit card that offers flight miles as a reward? If you can continue to use your card for all your purchases than your miles will rack up quick. Then you can use your miles on your trips and that is definitely the cheapest way to go, free flights.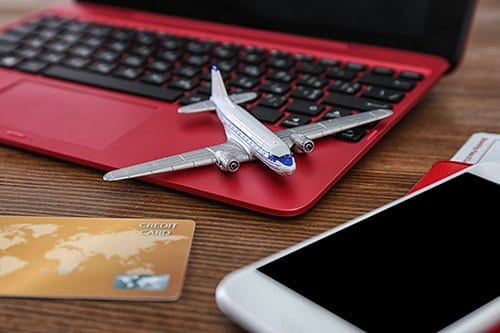 5. Get Low Fare Alerts
There are sites out there that will watch flights for you and alert you of low fares. One good site is Airfarewatchdog. You can choose one or multiple airports to receive alerts about low fares happening from these locations.
6. Be Flexible
When looking for flights sometimes adjusting the dates by one or two days can really affect the price you'll pay. An easy way to compare this way is by using a fare calendar. Most booking sites have some sort of fare calendar and the price for each individual day can be shown.
Another thing, as silly as it sounds, is to be open to buying two one way flights. For whatever reason, sometimes this can save you money. Maybe flying with one airline one way and returning on another is the cheapest option.
These tips are great and while flights are never going to stop being a big expense using these suggestions will help you get the best deal. For more tips on booking the cheapest flight search here.