Flying with toddlers can seem…daunting. It's hard enough keeping a toddler happy and occupied each day. Trying it while in a high-pressured metal tube is formidable! Don't be dismayed, they can smell fear. Put on a brave face, and prepare activities that are quick and simple!
A Note On Screens
Not every parent feels great with unlimited screen time, but flying with your kids probably isn't the right time to make that stand. Manage your expectations. Traveling by plane is parenting in survival mode. Bring screens for each child, but also know that children get antsy. They might not watch their show or play games for as long as the flight lasts. They will need breaks. During those breaks, have something for them to do. Or have the prepared activities be your first option and save screens as a desperate backup!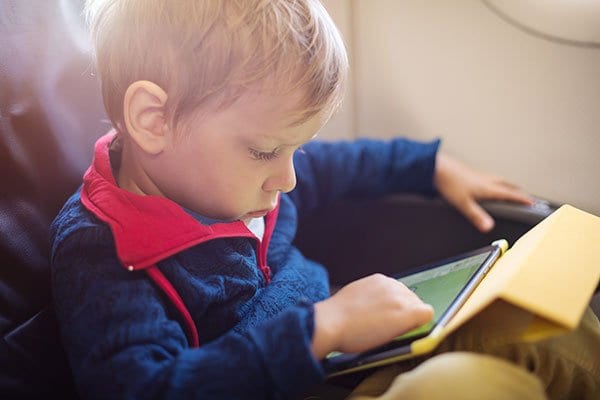 Plan Ahead
Know your toddler. What does your toddler like? What are their preferences? Art projects, action, singing? Most importantly, what is quiet, and easy to travel with? Are you traveling solo or will you have another adult to help with your toddler? You'll be carrying plenty of things with you already, but be sure to include a small bag just for the airplane ride. Fill it with unstructured toys and planned activities you can do with your toddler.
Odds 'N Ends
Some easy things to fill your bag with are Post-It Notes, crayons, paper, tape, little animals, matchbox cars, and dot stickers. Post-It-Notes are perfect because kids love to draw on them and stick them around. Think stickers, but much easier to clean up when the flight lands. Tape will help you secure paper to the fold down tray for art time (crayons and paper!), and little toys can be played with in various games. Dot stickers with activity sheets abound online, check out an example found here.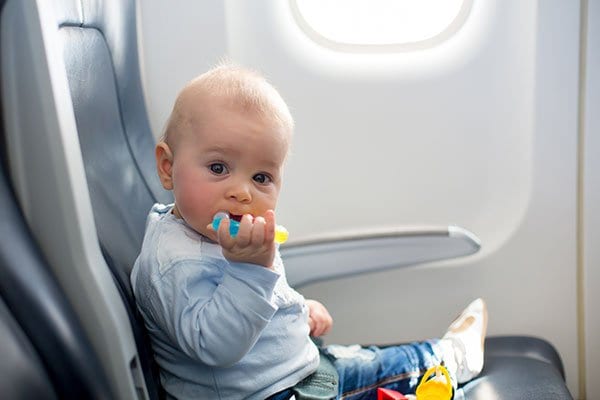 Activities
As the parent, you will have to be actively involved in playing with your children during this time. They will love the one-on-one attention. Some ideas for what to do with what you've brought would be imaginative play, tracing, alphabet matching using the dot stickers and paper, tiny animal or matchbox car line up. The space is limited, so use your seat but also arm rest or legs. Whatever keeps the kiddos happy and entertained!
Toy Travel Kits
Using soap cases, small metal mint boxes, or large lunch boxes, you can create your own toy travel kits ready to go! Homemade lego case, tic tac toe with buttons, and word building kits are just a few of the options showcased by Ashley on her site here. Throw some crayons in a travel soap box and you're set to pass over to the art lover in your life! If your child enjoys games, these travel sized sets easily fit in the front pouch of your backpack!
Good luck on your travels! And don't forget, this isn't your normal parenting. This is survival mode! Enjoy the flight!