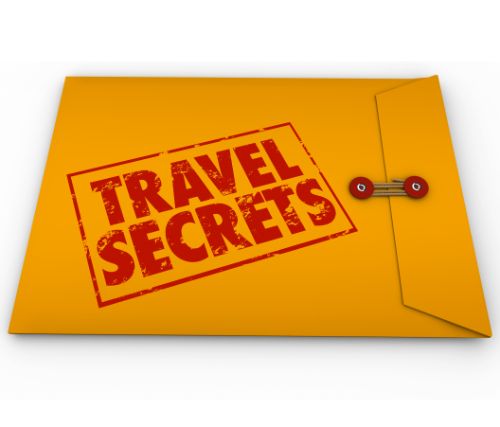 Traveling tends to be a stressful experience for a lot of people. Airports can be busy and chaotic, you're constantly wondering what you forgot to pack and worrying if you'll make your flight on time. Cast your worries aside by using these travel hacks to make your experience easier.
Portable Battery Charger
One of the biggest stressors for travelers is worrying about your phone dying. Sure, you can find an outlet in the airport but there might not be a convenient spot to plug in near you. After a long flight where you likely used your phone, you don't want it to die while trying to navigate to your hotel. A portable battery charger is a simple solution that can help ease your mind. With this device, you'll never worry about your phone dying when you need it most.
Empty Water Bottle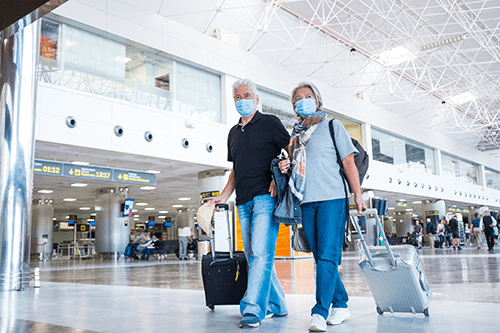 If you want to stay hydrated while traveling but don't want to break the bank while doing it, pack an empty water bottle to take with you on the plane. It will need to be inspected by TSA; however, when they've looked it over, you'll be able to fill it up as you head to your departing gate. It's also better for the environment!
Hand Sanitizer and Wet Wipes
Do the germs you come in contact with while traveling stress you out? Make sure you pack hand sanitizer and wet wipes so you can clean your seat, arm rests, folding tray and anything else you might come in contact with.
Take Two Specific Pictures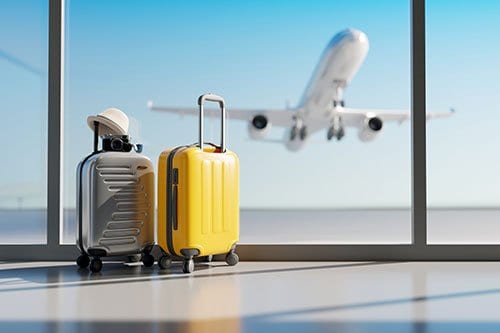 While traveling, make sure to take two specific pictures. First, snap a shot of the luggage you'll be checking. That way, if the airline happens to lose your bag, you'll be able to show them exactly what it looks like. It might help them recover it faster. Second, when you park at the airport, make sure to take a picture of your parking space. While traveling, the location of your parked vehicle tends to disappear completely from your mind. Avoid wandering around aimlessly by snapping that particular shot.
Do your Flight Research
Look up the layout of the airport you'll be flying to. Try to get a feel for where you need to go in advance. There are a lot of benefits to doing so. An article written for parkshuttlefly.com explains, "You may be familiar with your home airport, but what about your layover and destination terminals? If you've never flown out of a particular airport before, you may find navigation challenging or disorienting. Look up the airport maps before you leave and figure out what amenities are available within each terminal. By doing this beforehand, you'll save yourself time when you're trying to locate food, toiletries or restrooms during a short layover. You can also find information about an airport's Wi-Fi, especially if multiple networks are available."
Traveling shouldn't be an overwhelmingly stressful experience. Use these tips to help make your trip a positive one.