Traveling is a stressful time for many. First, there are so many specifics to keep straight to ensure you get the proper transportation and to the right lodgings. Then the stress of packing and double-checking your packing. The quick way to ruin a vacation is to miss your flight or show up at the wrong hotel. Another stressful situation is forgetting something essential. Then you spend your vacation time shopping for essentials instead of experiencing your new surroundings.
Copies
Make copies of all your essential information. And have them in multiple places. For example, you will want your ID, passport, and reservation numbers on your person. Scan some copies to put into your luggage. Another good idea is to have digital copies on your phone or email. This way, no matter where you are, if you have a device to access your email, you will get copies of all your important papers. The worst scenario would be being stranded in a different country without proving who you are. It would take a lot of time. You could be enjoying your vacation, figuring out all your paperwork is lost.
Read
When going to a different country with a different culture than your own, do some research. It is good to know the history of a place before exploring. Understanding the basics of their culture could keep you from getting into some sticky situations with the locals. Doing your research will also give you some ideas of where you want to go and what you want to explore. Finding some good travel books for your next adventure will get you started. There are also millions of websites to check out in your spare time before you get on the plane.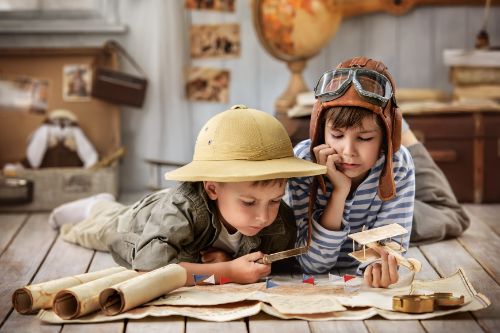 Money
Money is what makes all your trips possible. Make sure that you take care of it properly so that you have it when you need it. One trick is not to keep it all in one place. This way if you misplace it or your bag gets stolen, you will not be broke. Spread it between your wallet and luggage. Also, find out ahead of time where you can get cash without paying fees. You do not want to end up spending more than you need to. Also, bring multiple cards to ensure you do not end up stranded. Getting a travel credit card is also a beneficial move.
Less is More
You do not need as much as you think. Make a list of all the essentials, and then cut it down. Bring pieces that can be used for more than one outfit to compact the number of clothes you need to pack. Find out what is offered at the place you are staying. If they provide some toiletries, do you need to bring your own? The more luggage you bring, the harder it is to get to where you want to be. Bring enough to be comfortable, but do not overdo it.
Use these tips from the pros.