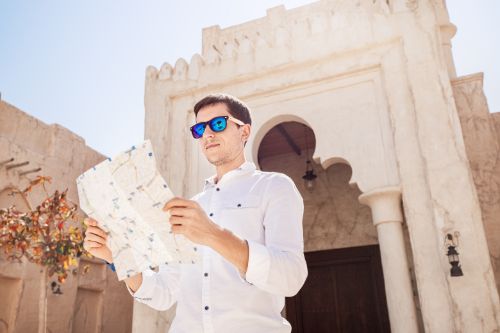 Traveling by yourself is something everyone should experience. Throughout this type of journey, you'll not only learn a lot about yourself, you'll get to explore this big, beautiful world. If you're ready to start traveling solo, here are a few destinations you should consider.
Ireland
If you're worried about safety, Ireland is a great place to start for your first solo travel destination. It boasts a beautiful coastline, charming, remote villages and some of the nicest people you'll meet. Not to mention you can get a nice buzz on while you patron some amazing pubs. Don't forget to try the local cuisine! Tour a few old castles and embrace the abundant beauty of this incredible country.
Paris
Although Paris is known as the city of love, it's also a wonderful destination for solo travelers. There are so many things for you to do and see while visiting. The Louvre, Eiffel Tower and the Arc de Triumph are just the tip of the iceberg. Try Parisian cuisine. This city is known for its incredible restaurants, breads and desserts. Make sure you bring pants with a little stretch to them. You won't want to miss seeing or eating anything!
Barcelona
Barcelona is among the safest travel destinations for solo travelers as well. Incredible restaurants, food markets, beaches and historical sites will draw you in and keep you coming back. Barcelona is also home to lots of stunning architecture. From paella to flamenco, there's so much to do, see and eat.
New Zealand
New Zealand is stunning. It's definitely a place you should prioritize visiting. There are a lot of qualities about this destination that make it attractive for a solo traveler. An article written for girlsthattravel.com explains, "It's so easy and safe to get around (with much shorter distances than Australia). And with an ethos on the outdoors, chic hostels and maybe the best baristas in the world, there is something for everyone. Try to visit both North and South Islands as they each have their own special feel. Need some downtime? Waiheke Island is only 30 minutes from Auckland and offers tramping trails, delicious food and wine, and dazzling views."
Berlin
Berlin is another extremely cool place to visit. It's a city that feels as though it caters heavily to tourists. There are a lot of opportunities for people to connect in Berlin. For example, many hotels are considered 'sociable' hotels which means you have the ability to make meaningful connections. It's almost like a hotel for networking. Both locals and tourists flock to these spaces. Also, in the summer there are beer gardens that are laid back and perfect for meeting new people. Spend some time visiting museums, and make sure you stop and get some authentic German food as well! Berlin is a highly underrated travel destination.
Take a leap of faith and book a solo trip abroad. You might be surprised at how much you learn and grow from the experience.