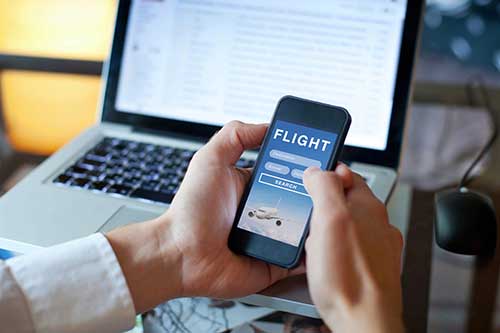 It's been over a year since U.S travelers were allowed to travel to the EU and surrounding areas. A viral pandemic, strict lockdowns, and an overall lack of information regarding the virus led to the grinding halt of the tourism industry. Now that we're better informed about Covid-19 and have begun distributing a vaccine, many countries have started to scale back their travel bans. The following is a list of places in Europe that are opening themselves up to tourists once again.
Estonia
This underrated gem of a country is now open for visitors! An article written by Michelle Baran for afar.com states, "The northern European country of Estonia has declared that those who have been vaccinated against COVID-19 can enter the country without having to submit to an otherwise mandatory 10-day quarantine and COVID-19 testing requirements." They have also mandated that tourists must adhere to all covid regulations within the country.
Italy
Italy is seeking to implement an increased number of 'covid tested flights'. This term is used to describe a flight that requires people to be tested for covid both before departure and upon arrival. If both tests are negative, Italy will not require you to quarantine. Additionally, you're required to get another test done three days before you travel back to the U.S. This might seem like a lot of hoops to jump through, but isn't Italy worth it?
Greece
Greece has made it really easy to welcome visitors. If you've been fully vaccinated at least 14 days prior to your trip, you are not required to get a covid test done before your flight. You also don't have to quarantine upon arrival. If you don't have a vaccine, you must get a rapid test done before your trip.
Croatia
Croatia has announced their country is open to visitors with proof of their completed vaccine doses (must have finished your final dose at least 14 days prior to your trip) or a negative antigen test completed 48 hours before arrival. You can also be admitted if you've been diagnosed and recovered from Covid-19 for a minimum of 180 days. The interesting thing is that the government of Croatia will only allow visitors in who meet the above requirements but have also paid for their accommodations in full before arrival.
Iceland
Iceland is now open to U.S. tourists but they have a few extra requirements for travelers. If you've been vaccinated or have recovered from Covid-19, you will still be required to take a covid test upon arrival and quarantine until the results come in (6-24 hours). If you haven't been vaccinated, you have to take a test upon arrival, quarantine for 5 days before you take another test to ensure you're covid free.
The slight ease of travel restrictions serves as a light at the end of a very long tunnel. The information surrounding travel changes daily. Make sure you're aware of the latest requirements when traveling to another country.