Now more than ever vacation rentals have grown in popularity.  Instead of booking at hotels and chains, people want a catered unique experience when they travel, and home vacation rentals have flourished.  In the land of possibility and choices, it's wise to keep your wits about you and think about a few of these factors before diving into the first beautiful home you see on Airbnb.  Make sure your home away from home is everything you expect by following this guide.
If it's Too Good to Be True…
It probably is. If you find a rental that looks like a killer deal, especially in comparison to a hotel in the heart of the city, think about the total experience. A lot of these vacation rentals are located outside the city without transportation to get to the popular sites or convenient locations. Think about 'hidden expenses' you might incur like renting a car or Uber rides to get to where you want to go. You might want to spring for a rental in closer proximity rather than taking the best deal on the outskirts of town.
Ratings and Reviews
Everyone can throw their second home up on a rental site, but it doesn't mean they should. Customer service and providing an experience are acquired skills and are not for everyone. Pay close attention to ratings and reviews before booking. People on the internet can be harsh, so if there are good reviews of your prospective place, you are in good shape. If it's a newer renter, ask for references. Someone could have a beautiful home, but the service and experience could be a headache in the end.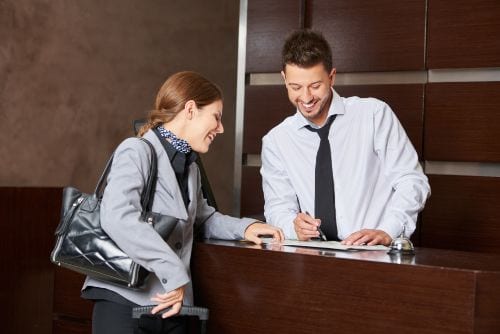 Logistics
Communicate with your host before booking, it will give you a good read into their customer service and how they'll handle any potential situation. Make sure you are aware of all the logistics of the rental – the time you'll be able to check in, cleaning fees or other maintenance. Ask ahead what they expect from their renters and they'll be so surprised. Some hosts haven't thought of everything, so you need to.
Potential Price Surges
Research local happenings and events that could be happening around your travel time. During festivals or big events in town, rental prices go up, so it's something to be aware of. If your dates are flexible, be sure to check out the rental prices the week before or after your trip so you get the best prices without being subjected to surge pricing.
Rent with a Friend
If you are trying to save money, a great way is to go in on a rental with friends or a group of people. You'll be able to get a bigger, nicer place without splurging. If you are all traveling somewhere for a wedding, think about bunking together in a beautiful home. You'll be living it up while keeping it in budget.
Rental homes can be a fun experience, but you want to make sure you aren't paying for a headache in the end. Follow these tips and tricks to always have a pleasant, memorable experience.