Properties on the Las Vegas Strip recently announced their plans to open to 100% capacity, and many bars and restaurants are now operating at 50% capacity. As restrictions begin to loosen up, plan a trip! Now is the perfect time to visit Las Vegas, Nevada.
Capacity Limits
As it stands now, bars and restaurants are allowed to operate at 50% capacity. This regulation was put into effect on March 15 which just so happened to coincide with March Madness. This is great news for anyone traveling to Vegas. Reservations are no longer required at restaurants and each table can seat 6 people now instead of just 4. Additionally, public gatherings (i.e. various shows on the strip) are also allowed to operate at 50% capacity or up to 250 people. If things go well, restrictions will loosen again on May 1st. There is a very real chance that you will see the strip operating at close to full capacity by summertime.
Mandalay Bay Reopens
The end of February saw an exciting announcement from Mandalay Bay properties. They announced they would resume their 24/7 operations at the beginning of March. In order to accommodate the growing number of travelers, they have opened up all of their properties with no contingencies. It is expected that other casinos will be releasing similar announcements soon. Many hotels are still closing their lodgings during midweek. That being said, if you're planning a trip to Las Vegas in the near future, a Mandalay Bay property is a great place to start when looking for a place to stay.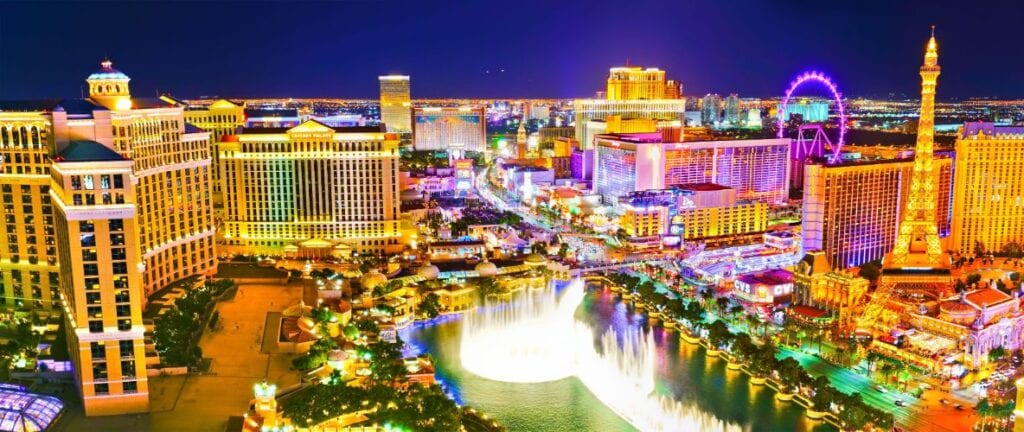 Attractions
Besides swimming, there are a plethora of activities currently open that the whole family will enjoy. Here are a few ideas:
Shark Reef Aquarium- This establishment is a popular local destination. Visit this attraction and you can expect to be wowed by a variety of underwater creatures. You'll be able to see different species of sharks, sting rays, and sea turtles to name a few. Admission cost varies from $15 to $22 and children under three are free.
Linq Promenade- Visiting the Linq is a must when traveling to Vegas. It holds one of the world's largest observation wheels. Riding in your own private pod, you'll be able to see the entirety of the Las Vegas strip from incredible heights. This is a great family activity and it's a great way to take in the views. Prices range from roughly $10-$22 and hours vary based on the day of the week.
Circus Circus- This five acre, indoor amusement park is located inside the Circus Circus hotel and casino. From roller coasters to carnival games, it's the perfect place to take your family (especially if you're looking to escape the sun for a little while). Prices range from $20-$40 per person and it opens every day at 11:30 am.
There's a reason Las Vegas is such a popular travel destination. From young singles to large families, there are exciting attractions for everyone.